Caricature Drawing Tutorial 2
About this Caricature Drawing Tutorial
This tutorial will guide you to draw a basic and simple digital caricature step by step from sketching the outline, coloring and shadow location. The same drawing and coloring techniques can be apply to the physical caricature drawing (drawn on paper) too. Please notice that all PY Caricature Drawings drawn by PY probably have "PY Drawing Style". You are hard to assembly exactly what I had drawn here. Anyway you may have your own drawing style too and just follow your style.
learn more :
Digital Caricature Drawing Tutorial 1
Caricature Animation Tutorial
Caricature Drawing Video
More Caricature Tutorials
Step 1 : Caricature Face Sketching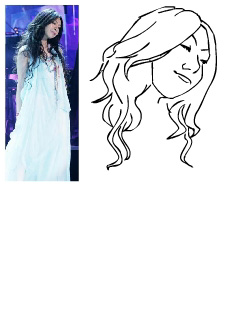 Open Macromedia Flash MX and import the photo to the stage. Based on the photo, sketch an outline of the Caricature face and hair based on the photo. You will need to pay attention on the caricature expression, this will affect the overall caricature face sketching.
Step 2 : Caricature Body Sketching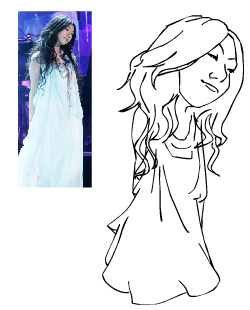 After the caricature face sketching was done, sketch the caricature body either based on photo or based on the required themes. the size ratio between caricature face and body maybe vary from different artist drawing style.
Step 3 : Caricature Face Coloring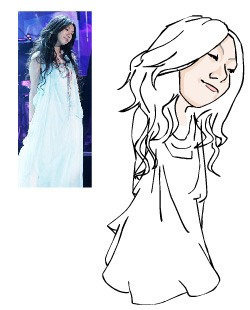 The caricature face coloring stage was very important, it make a caricature looks live. Based on the face sketching, apply a basic color for the skin. After the basic color done, apply the shadow using a slightly darker skin color. The general shadow position will be on nose site, eyes, eye belts, mouth, dimple, lip, chin and eyebrows. Add the shadows between skin and hair too.
Step 4 : Caricature Face Coloring 2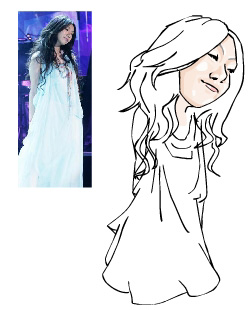 After the shadow was done, select a slightly bright skin color and apply it at the caricature face bright area. The general bright area will be on nose, upper eyebrows, inner eye belts, lip, dimple and chin. After this, the caricature face coloring stage was finally done !
Step 5 : Caricature Hair Coloring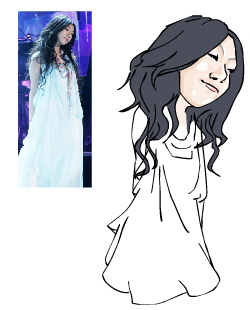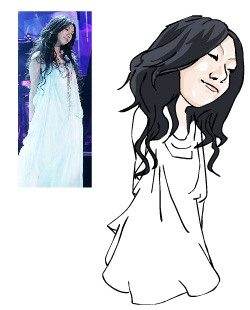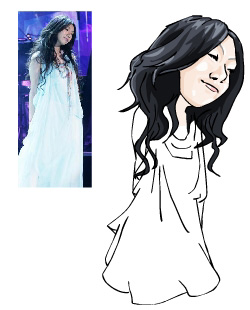 The coloring techniques for the caricature hair was actually the same as you coloring the caricature face. Just choose the suitable hair color set in different bright and dark color set. The shadows here will vary from the hair style of the caricatures.
Step 6 : Caricature Body Coloring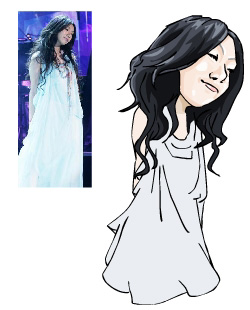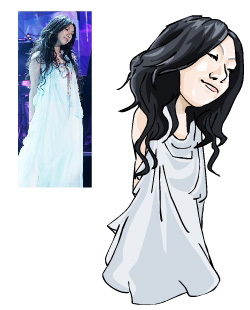 Again, you are about to complete a caricature drawing. Now apply the same coloring technique to the caricature body. The shadows here is really depends on the caricature posture and clothing. Do them nicely and you are now complete another caricature drawing !