Digital Caricature Specialist
PY is a unique, one of a kind freehand digital caricature artist,who uses only the computer mouse to draw your caricatures with any photos provided. Unlike those common caricatures that are drawn on paper and then scanned onto the computer. PY's digital caricature gives your drawings a higher resolution in the vector format,and thus enables you to use the digital caricature drawings for your printing of T-shirts,caricature portraits, cartoon caricatures, animated caricatures and caricature animations or perhaps even as an emotion icon on the Internet. PY also carries caricature imprinted merchandises like caricature mugs, name cards, wedding invitations, postcards, bookmarks and shopping bags. Lots of varieties for you to choose from, get one today.
ORDER NOW!
Celebrity Drawing Sample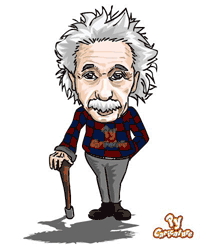 What is the difference between digital caricature and scanned digital caricature ?
PY's digital caricature is drawn completely by freehand with the use of a computer mouse and directly onto the computer. This kind of digital caricature in vector format can be easily resized without losing any pixel resolutions. As for those scanned digital caricature, it will lose its color quality once scanned onto the computer.

Digital caricature drawings can be easily amended or transformed into caricature animations while scanned digital caricatures will encounter some difficulties when performing amendments or transformations.
Digital Caricature Drawing Sample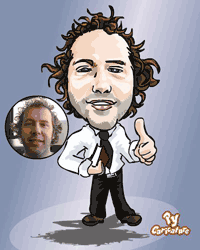 Digital Caricature Drawing Sample 2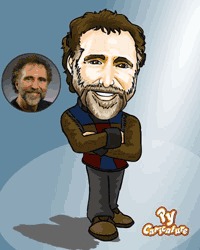 What Can I Do With this Caricature?
You can use it for your Create Avatars and Virtual Characters for Blogs, Websites, eBay Auctions, MySapce, Facebook and much more! The following are some of the things you can use Digital Caricature for:
Use it as avatar for your Blog or Website.
Use it as display picture in your Messenger.
Use in your Business Card.
Use it in your Logo.
Use it as virtual auctioneers for your eBay auctions.
Use it or customize it into greeting cards.
Animate it to be your messenger emoticons.
A perfect gift idea for many occasions.
Use it as avatar for your profiles on social networking and dating sites.
What do I get?
By ordering a Digital Caricature you will get:
JPG 300dpi ( High Resolution JPG - 21 x 29.7cm )
JPG 72dpi ( Medium Resolution JPG - 21 x 29.7cm )
JPG 72dpi ( Avatar JPG - 128 x 128 pixel )