Learn to draw a caricature ?
Tools for making Digital Caricature
Hardware :
- My 6 years old PC ( Pentium III 866 )
- My 6 years old Logitech Roller Mouse

Software :
- Macromedia Flash MX

Below is the tutorial that guide you to draw a basic caricature in just a few steps.
Step 1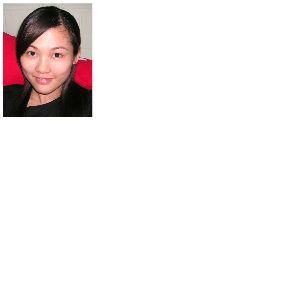 Open Macromedia Flash MX and import the photo to the stage.
Step 2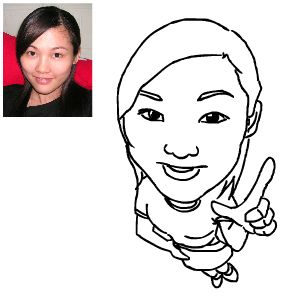 Based on the photo, sketch an outline of the caricature. Mouse handling is very important for this step, it is better to use a roller mouse than a optical mouse. I am using the BRUSH tool to perform drawing, the PENCIL tool is an alternative tool. For beginner, you have to spend some time on practice drawing on the stage.
Step 3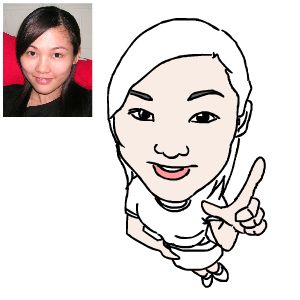 After the outline sketch was done, fill in with the 1st level color. You can use the FILL tool in the TOOLS PANEL.
Step 4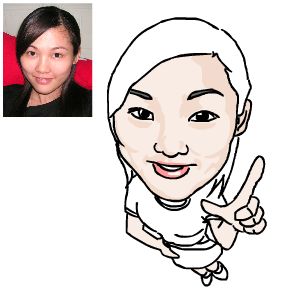 Now you can fill in the 2nd level color. You will need to capture the area of caricature shadow based on the photo.
Step 5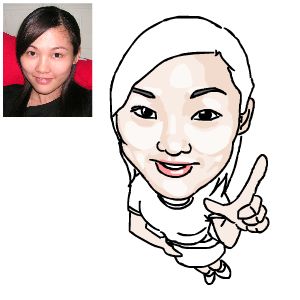 After the shadow was done, you need to sketch and fill the bright area with a slightly bright color.
Step 6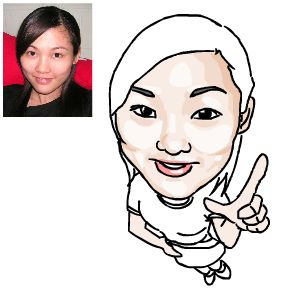 In this step, you are about to complete the basic of a caricature coloring. Before it, enhance your drawing by add-on the 3rd and 4th level coloring. This is actually a procedure to sketch and fill a slightly dark color from the shadow area, and a slightly bright color from the bright area.
Step 7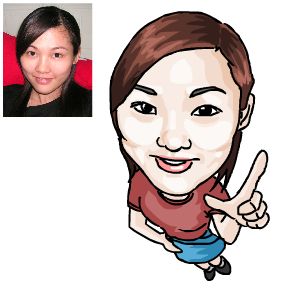 Apply the same coloring technique from step 1 - 6 on the hair and body. A Digital Caricature done.